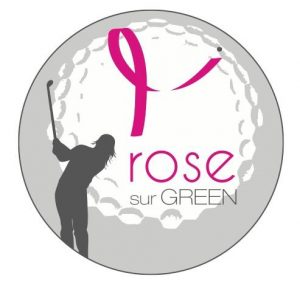 On Monday 17th September 2018 on the Champ de Bataille golf course took place the 4th edition of the pro-am Rose sur Green. Created 6 years ago by 4 girlfriends, affected by near or far by the disease, Rose sur Green is an association that aims to raise funds for research against breast cancer.
Every 2 years, the 4 "foundresses" and their 8 "permanent" volunteers organize a 100% female golf competition, bringing together European professional players (French, English, Belgian, Swiss, Dutch) and amateurs. This year 26 proettes and 78 players found themselves under the Normand sun for a competition that is above all friendly and fun. Donors, each time more numerous and generous, offered this year to the association a total of € 78,000 which will be donated in full, via « La Ligue contre le Cancer », to Normand research services that work on women's cancers.
This all-female pro-am, which is both a great success with the players and a real craze from the donors, remains to this day unique and just waiting to be exported to other regions and other countries.